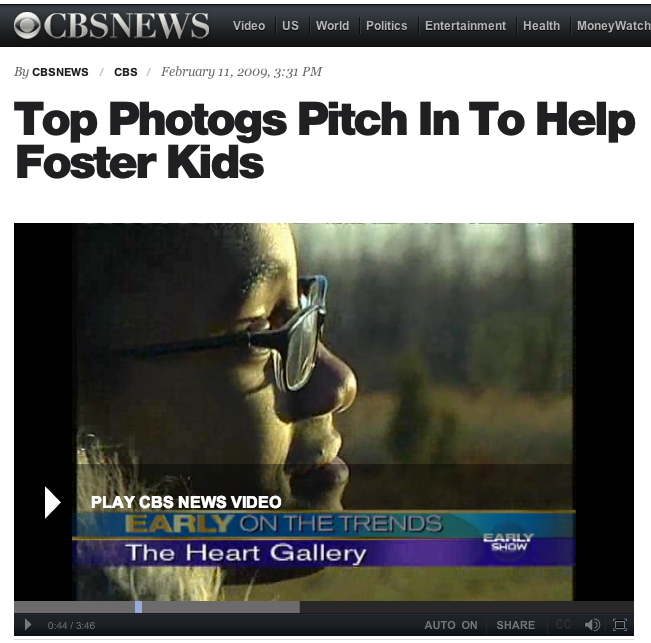 Some leading photographers are using their talent to try to help foster kids find homes.
As Early Show correspondent Benno Schmidt reports, the photographers are focusing on the kids in a project dubbed "Heart Gallery," shooting portraits that are widely displayed.
Schmidt says many of the kids Heart Gallery tries to help are older — and the older they are, the less likely it is they'll be adopted.
Jazzie, 15, is one of the Heart Gallery kids.
She attends church, Schmidt says, looking not just for the comfort of song and prayer, but for something more, something many take for granted — a family.